Ideal for outdoor construction and industrial applications, the Genie® ZX®-135/70 articulating boom lift delivers access to up, over and out applications inaccessible by a traditional jib. Four-wheel drive and steer means that this articulating boom can handle rough jobsite ground conditions with ease.
Overview
• Mini Genie X-Chassis™ system extends and retracts to provide both stability on the job and a narrow profile for transport
• 3.66 m to 6.10 m (12 ft to 20 ft) telescoping Jib-Extend™ with a 110˚ vertical range of motion
• 360˚ continuous rotation turntable and 160˚platform rotation for fast, easy positioning
• Four-wheel steer with front-wheel, rear-wheel, crab and coordinated steer options available to provide additional manoeuvrability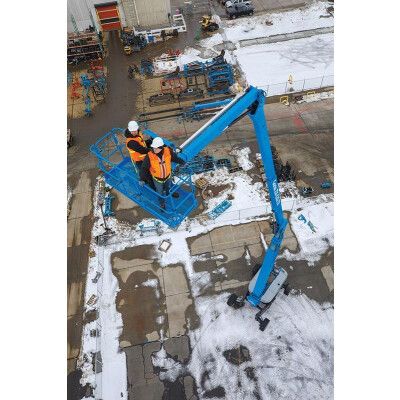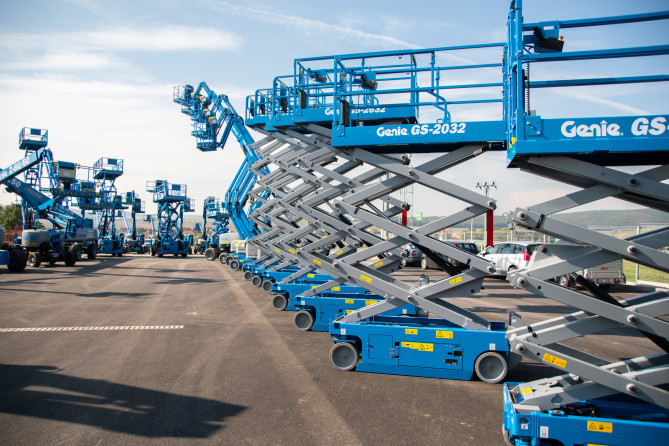 Browse our catalogue containing all our products and partners on-line in one place!
Support
Feel free to consult with us
Do not hesitate to contact us any time; we will always do our best to help you.