SERVICE
Ready anywhere at any time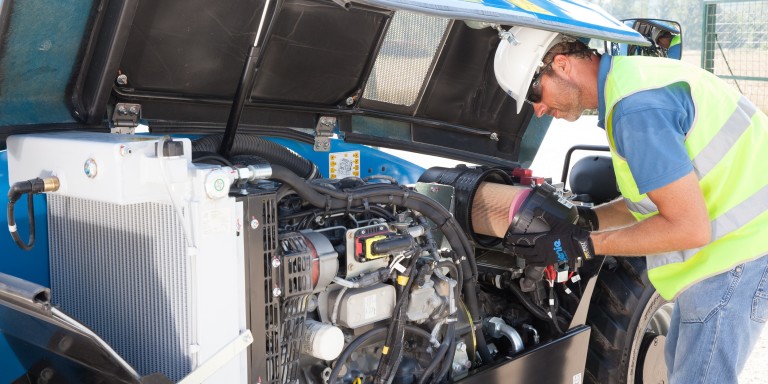 Our service dispatch team IS AVAILABLE 24-hours per day, 7-days per week, 365-days per year

Service is another key aspect of our business in addition to sales and rentals. We place extraordinary importance on service. Service is largely responsible for determining a company's reliability and professionalism.
EXPERIENCING A MALFUNCTION?
Please call the following number to report malfunctions:
+420 724 271 271
We provide service for aerial working platforms across the Czech Republic
Our team of service mechanics is available at our modern service facility in Dolní Beřkovice (Mělník) on our 23,000 m² lot with 1,825 m² of space dedicated to service work, and our new service facility in Brno on our 10,000 m² lot with 658 m² of service space. Both facilities have washing stations, 10-t gantry cranes and an exceptional selection of in-stock spare parts. We are also able to provide service activities at our other facilities in Prague, České Budějovice, Pilsen, Hradec Králové, and Ostrava.
Get service on-the-level in all regards
Our service facilities are among the most modern in all of Europe Our service trucks are ready to respond to service calls at a customer's place of business or on the job site anywhere in the Czech Republic or abroad. We provide service and sell spare parts for Genie, Teupen, JLG, Isoli, Haulotte, CTE and other well-known manufacturers. Our multinational background gives us greater access to spare parts and the technical specifications set by all global manufacturers.
We perform:
Annual inspections of machinery
Electrical inspection testing
Lifting equipment inspection testing
Aerial platform operator training
Sales of spare parts for work platforms
 
Support
We support worldwide known brands
Service projects
See what we can do for you