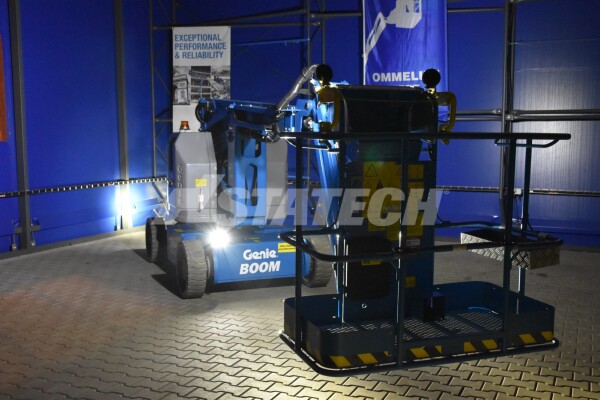 Servis
Additional installation of work lights
Do you really want to see at work properly? Are you working on a platform at night or in adverse conditions? 
Get additional work lights that can be fitted to each work platform to better illuminate your work.
WHY USE THIS SERVICE?
Improve safety for machine operators.
Platforms can now be used at night and in reduced visibility, for instance at construction sites where no lights are installed.
WHERE CAN WORK LIGHTS BE MOUNTED ON MACHINERY
According to the customer's wishes, we can attach the lights anywhere on the machine (chassis, tower, arms, basket). 
Servisní projekty
Prohlédněte si další naše projekty