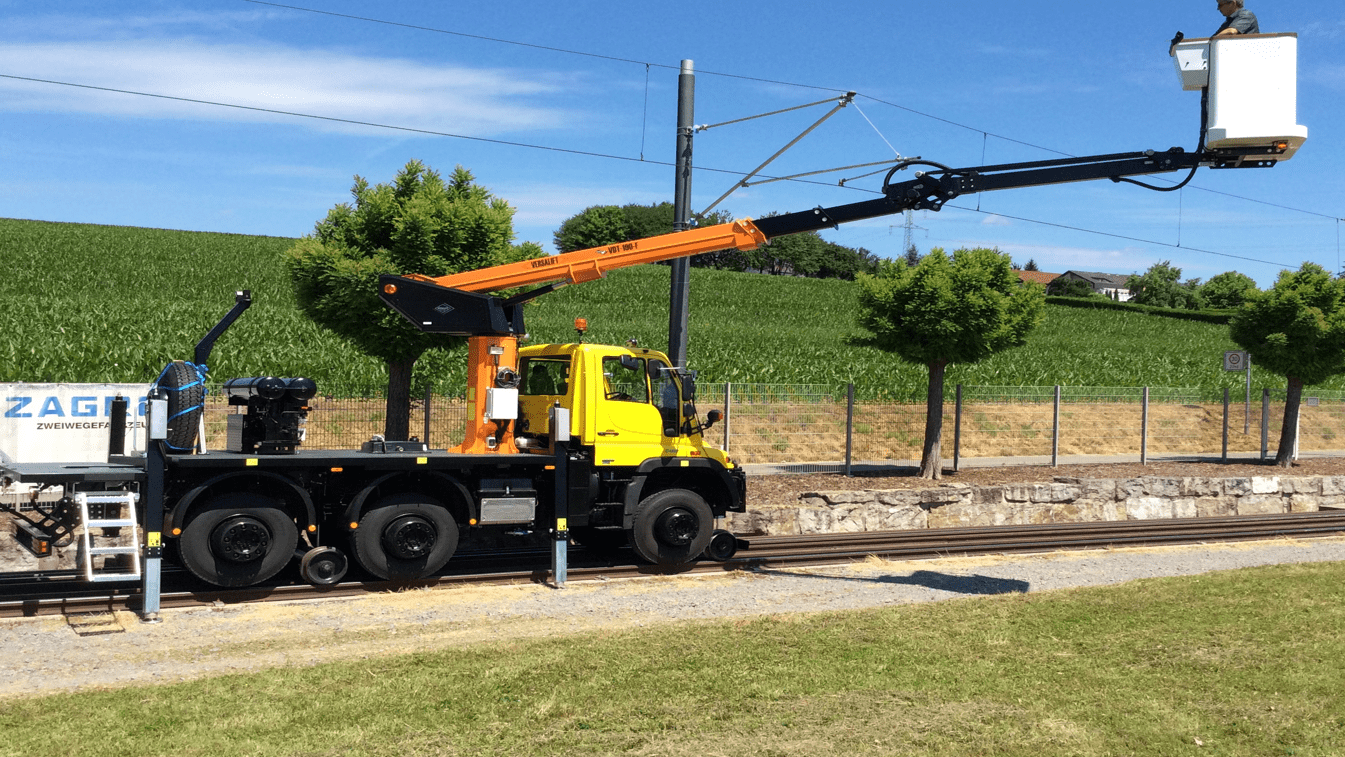 ECOLINE truck-mounted high-reach aerial platforms are a guarantee of reliability and quality. Customers can, from the perspective of cost-effectiveness, expect to become competitive on the worldwide level. All models are designed for 3.5 t chassis. The range of RUTHMANN ECOLINE truck-mounted aerial platforms offers telescoping models with working height of 16 m and 18 m, and articulating booms models up to the working height of 24 m. All models offer various equipment alternatives. ECOLINE truck-mounted aerial platforms are high quality cost-effective products that provide optimal compromise between working height, horizontal reach and total weight for the "low budget" sector.
Versalift LIGHT RANGE ETL, LT, LDT, LAT, VTX
Light Range represents aerial platforms mounted on compact, lightweight trucks capable of accessing work sites larger trucks are unable to due to sheer size and weight. With a GVW of no more than 3500 kg the trucks are accessible to users with a regular driver's license making them an ideal option for rental.
Versalift MEDIUM RANGE ETM
Medium Range represents the best of two worlds providing some of the accessibility and reduced weight of the Light Range and some of the basket stability and advanced electro-hydraulic control systems of the HD Range.
Versalift HEAVY DUTY RANGE VT, VDT
The HD Range is top of the line aerial platforms mounted on larger trucks capable of providing the best possible elevated work environment. The series has been designed in collaboration with end users – and fulfilling their needs has been the main concern in the design process. Booms are fabricated from high strength steel providing the most stable and safe basket experience available on the market – and advanced electrohydraulic control systems with automated control functions assist users in operating the lift.
Versalift INSULATED For works under voltage of 0 to 500 kV
Insulated Versalift trucks for works under voltage designed in a robust way and are suitable for any terrain. Their wide selection range offers safe access to heights from 11 m to 66 m and insulation from voltage ranging from 46 kV to 500 kV.
Support
Feel free to consult with us
Do not hesitate to contact us any time; we will always do our best to help you.