The Genie® S®-60 FE hybrid boom lift delivers rough terrain capabilities with clean and quiet jobsite performance to open the door to new opportunities in urban centers, arenas and residentials. The S-60 FE can perform in any surface including soft and loose rough terrain thanks to its lightweight. Additionally, it can work more than one week on a single tank of fuel and a full day's shift on a single battery charge. 
1/3 lighter than comparable booms, ideal for city jobs or applications requiring low floor loading
'True rough terrain performance with 4WD, 45% gradeability and active oscillating axle
Simplified maintenance with DPF-free engine (Stage V/IIIA), fully sealed AC electric drive motors and 70% less hydraulic components in the drive chassis
For reduced downtime, working is possible even on dead batteries thanks to state-of-the-art hybrid technology, also offering regenerative braking and automatic start-and-stop
Two modes of operation: all-electric and hybrid, with outstanding efficiency and jobsite versatility
300 kg/660 lb capacity 
'1.83 m (6 ft) jib with a 130° working range for accurate positioning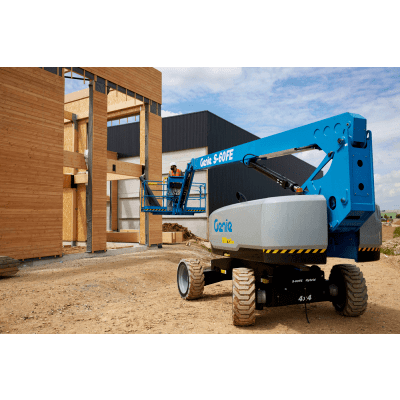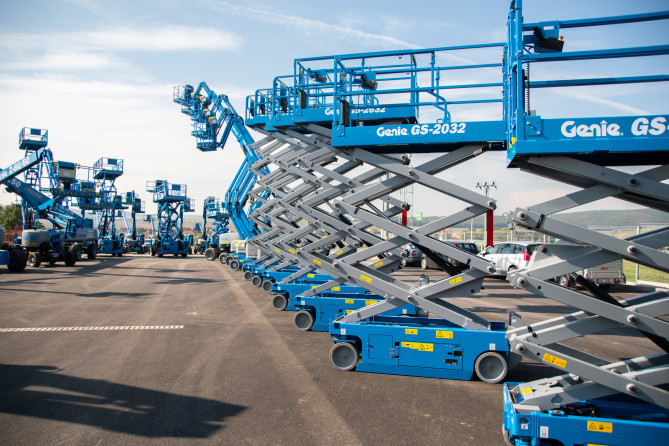 Browse our catalogue containing all our products and partners on-line in one place!
Support
Feel free to consult with us
Do not hesitate to contact us any time; we will always do our best to help you.